Quantity Discount
If you order more than 5 pieces of one product then you are entitled to a Quantity Discount. This discount will be deducted in Step 2 of the Order Process (Payment Method). You can verify the discount by clicking the link "Quantity Discount".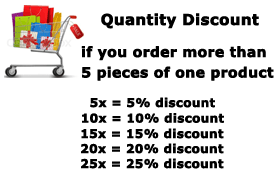 Free Shipping
12BEAD offers Free Shipping for all orders:

- above € 25,00 to destinations in The Netherlands.

- above € 35,00 to destinations in Europe.

- above € 50,00 to destinations Outside of Europe.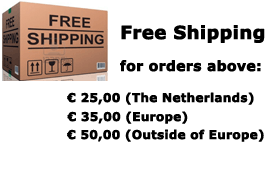 Discount for workshops:
Do you offer workshops? Then you can shop at a discount for your workshops with 12BEAD.
Please contact us for more information: info@12bead.com
Business account:
With a business account you get a discount on all our products.
After receiving a copy of your registration at The Chamber of Commerce we will activate your standard account as a Business Account. You need to login to see the reduced prices.
You can e-mail your chamber of commerce to: info@12bead.com or sent it to:

12BEAD
Business account
Koestraat 60
2871 DS Schoonhoven